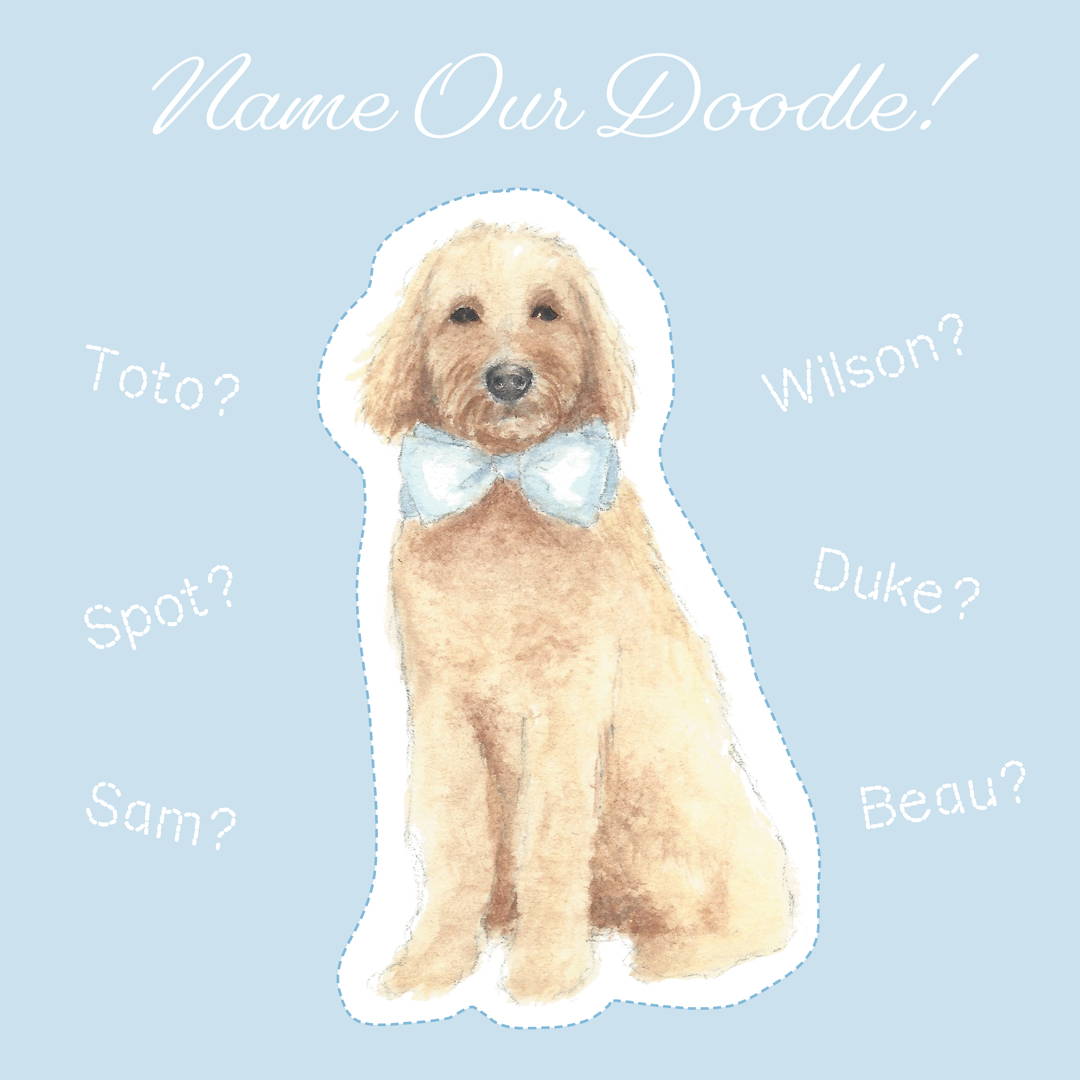 Visit our Instagram page HERE to vote!
1. Type your name suggestion in the instagram post comments.One puppy name per comment, but multiple comments encouraged!
2. We'll select our top three favorite names from your submissions on Friday, May 8th.
3. You will vote on the top three names we select to choose his final name!
The top three names selected receive an 8x10 watercolor print of this furbaby!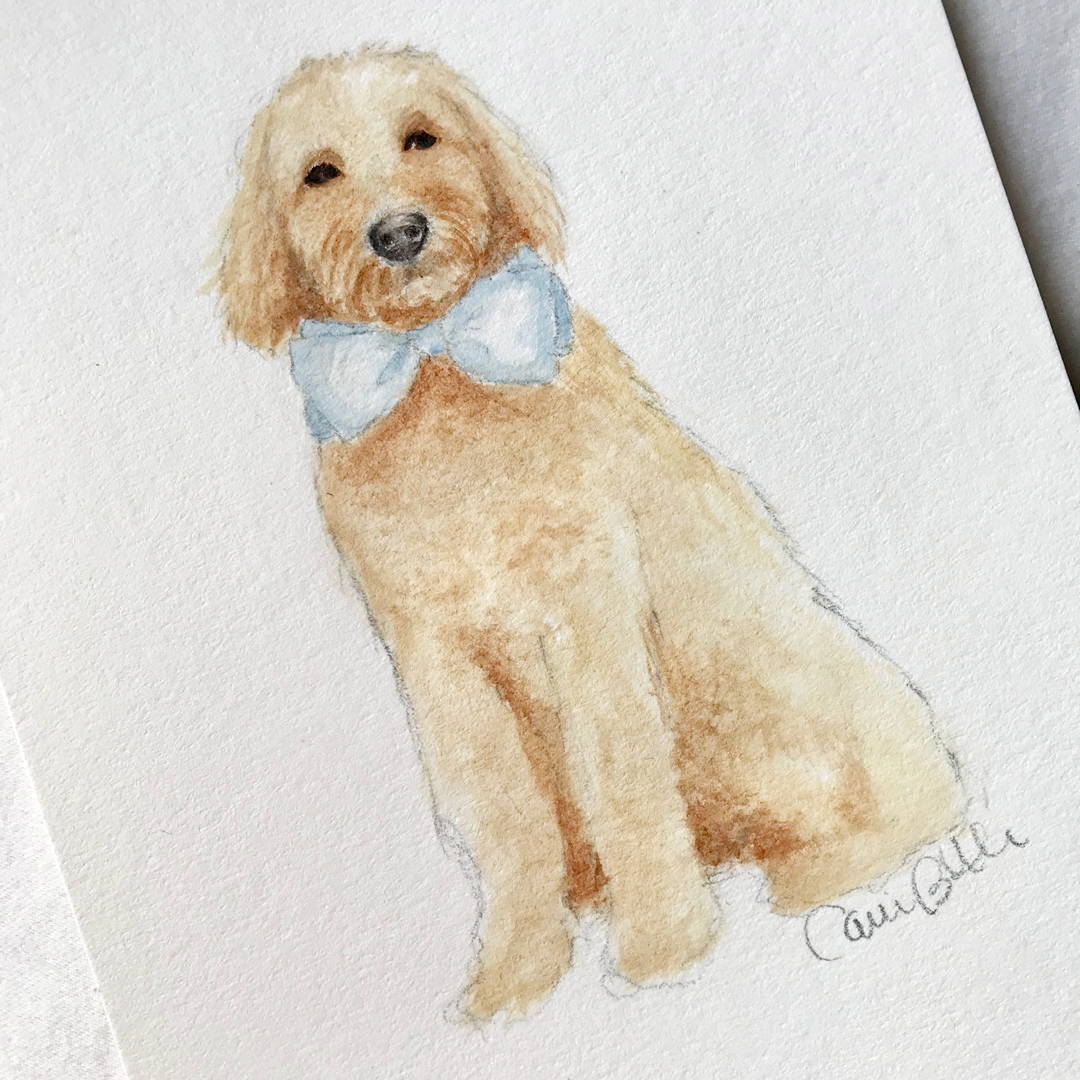 Above is the original watercolor artwork painted by artist Carrie Beth Taylor.
Below you'll find some of the sweet products featuring our new fur baby!